You are invited to join me for a Reiki Peace Circle with Gina Bruno, Licensed Massage Therapist and Reiki Master. Gina will lead us to re-energize, reduce stress, stimulate your immune system, alleviate pain, and other symptoms that might be limiting you.
Reiki means "universal life energy" in Japanese. Reiki achieves similar effects as massage therapy. Trained Reiki practitioners can detect and alleviate problems of energy flow on the physical, emotional, and spiritual level.
Gather with us, enjoy the fellowship, and the flow of positive energy we will generate that will benefit yourself and others.
Refreshments provided. No charge. Love offerings accepted.
All my best, Marsha
PS. Feel free to bring a meditation pillow to sit on if you would like.
PSS. For interested first time participants a complimentary Professional Life Coaching conversation may be scheduled with me.
PSS. All participants will receive $10 off a massage with Gina Bruno.
Please contact me if you have questions about the event or how to register.
Thank you for your response. I look forward to seeing you soon!
Sincerely,
Marsha Heiden
When
Sunday February 15, 2015 from 12:00 PM to 3:00 PM EST
Where
Amara Quest, Inc
8322 State Route 305
Garrettsville, OH 44231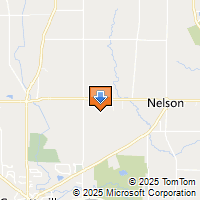 Driving Directions